PAUL ROSS PREVIEWS UK'S FIRST 24 HOUR DOG RADIO STATION HOUND WAVES
Fri.28.Feb.2014 UTC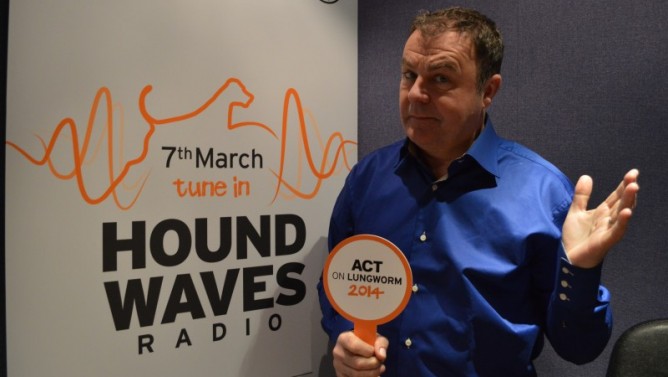 PAUL ROSS PREVIEWS UK'S FIRST 24 HOUR DOG RADIO...
RECORDED ON Fri.28.Feb.2014 UTC
March 7th will see the launch of Hound Waves Radio – a 24 radio station celebrating the nation's love of dogs and kicking off 2014's brand new "Act" on lungworm campaign.
The station, a UK first for dogs and dog lovers, aims to raise further awareness of the potentially fatal Lungworm parasite; and moreover deliver the strongest call to action to date to ensure the public A.C.T on Lungworm. Our reporter Giles Draper talks to radio presenter Paul Ross to find out more...

BROUGHT TO YOU BY: