Government supports new breastfeeding DVD
Fri.23.Jan.2009 UTC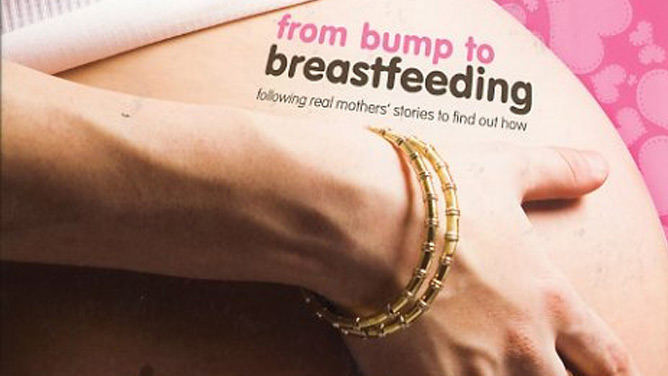 Government supports new breastfeeding DVD
RECORDED ON Fri.23.Jan.2009 UTC
Support will be given to help all pregnant women across the UK with breastfeeding, with the availability of a new DVD. The free DVD entitled, 'From Bump to Breastfeeding – following real mothers' stories to find out how', gives positive and practical information to encourage mums to breastfeed and help increase breastfeeding rates across the UK.
In 2005, 78 per cent of mothers began breastfeeding but a third of these women had stopped by six weeks. There are significant social inequalities in infant feeding practices in the UK; 76% of women start to breastfeed, but for mothers under 20 years old, the figure is just 51% and by 6 weeks, only 14% of mothers under 20 years old are giving their baby breast milk. The World Health Organisation ranks us 17th in Europe, behind countries like Turkey and Slovenia who all have higher rates.
Best Beginnings, a child health charity, came up with the idea and the 35-minute film has been developed in collaboration with the Department of Health. Produced by award-winning filmmaker Jacqueline Smith, the documentary features nine women [including Theo Walcott's sister Holly] charting their expectations and concerns as they prepare for motherhood.
The Department of Health recommends exclusive breastfeeding up to the age of six months, with continued breastfeeding, alongside other food and drink after six months.
Breast milk gives babies all the nutrients they need for the first six months of life and helps protect them from infection and diseases, such as gastro-intestinal infections, ear infections, urine infections, eczema and obesity in later childhood.
Dawn Primarolo, Public Health Minister, said:
"The DVD will appeal to all women who are having a baby as it follows ordinary women on their breastfeeding journey and addresses hopes and concerns that are relevant to all. The DVD demonstrates breastfeeding as the normal and natural way to feed a baby and will support mums to continue to breastfeed and help them give their baby the best start in life."
Best Beginnings founder & CEO Alison Baum said:
"Only with accurate information and practical support can there be real choice for families about how to feed their babies. The DVD will enable more mothers across the UK to have the information and reach out for support so they can enjoy breastfeeding their babies for as long as they wish."
For more information visit www.bestbeginnings.info

BROUGHT TO YOU BY:
Best Beginnings